The upcoming 2022 GMC Sierra is set to usher in a mid-cycle enhancement (or MCE, otherwise known as a refresh) that will include a few nips and tucks to the exterior, as well as heavy revisions to the cabin. Now, we have new photos of the 2022 GMC Sierra Denali interior as seen in the following prototype model.
As we can see, these latest spy photos reveal a camo-clad cabin, preventing us from making out exactly what the refreshed 2022 GMC Sierra's interior will look like. That said, it does appear as though the pickup does not have a column-mounted shifter, suggesting that it has been moved to a push-button setup similar to other GMC products.
Further more, it looks as though the steering wheel on this 2022 GMC Sierra prototype is new, with a row of silver or shiny buttons placed on the lefthand side. There's also a Super Cruise indicator along the top of the rim, which means semi-autonomous drive capabilities.
Despite the heavy padding, we also also tell that this prototype doesn't have a flat-panel infotainment screen mounted on top of the dash as seen on the all-new 2021 GMC Yukon SLE, SLT, and AT4 trim levels, as opposed to the integrated center screen seen on the 2021 GMC Yukon Denali. As such, the photos lead us to believe that the 2022 GMC Sierra may offer two different interior layouts in the same vein as the 2021 GMC Yukon, with the Denali equipped with a unique layout and integrated screen, and the lower trims equipped with a pop-up screen.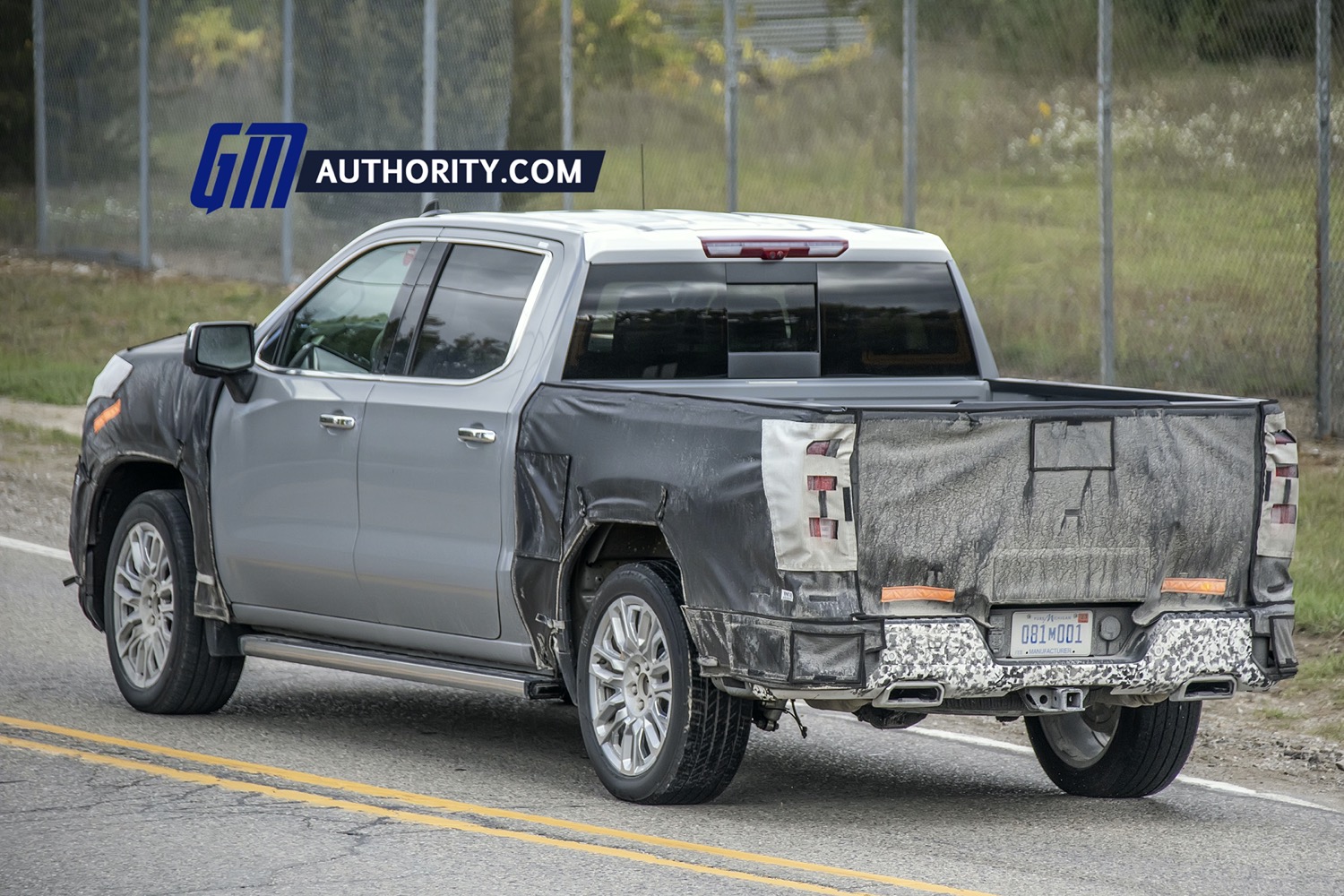 As a reminder, the GMC Sierra got a complete overhaul for the 2019 model year, but some critics have voiced their opinion that new truck's cabin was not competitive in the segment. Perhaps the revised cabin in the
…