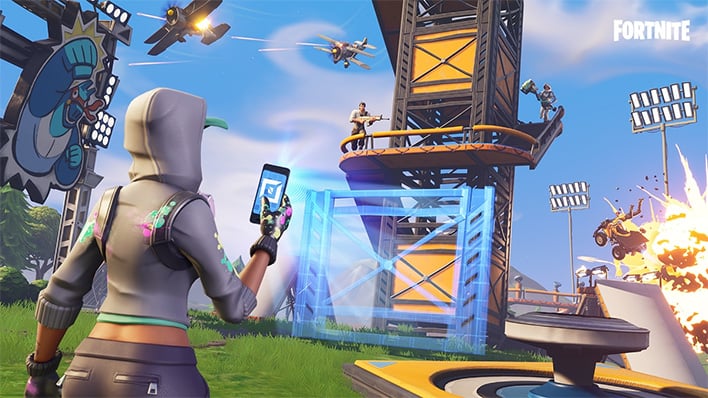 Liar, liar, pants on fire! That pretty much sums up what a judge accused Epic of doing in its highly publicized and costly dispute with Apple over the royalty rate it collects for apps sold in its App Store, as well as in-game purchases. The judge told Epic that even though some people might consider the team a bunch of "heroes" for taking on Apple, its claims against the company are "not honest."
"You did something, you lied about it by omission, by not being forthcoming. That's the security issue. That's the security issue!," Judge Gonzales Rogers told Epic during a court broadcast that was livestreamed on Zoom, according to CNN. "There are a lot of people in the public who consider you guys heroes for what you guys did, but it's still not honest."
The livestream is not available for viewing, as far as I can tell, though if you dig around you can find bits and pieces of it on the web. What it basically boils down to is Epic reiterating previous claims that Apple's banishment of Epic and Fortnite from the App Store is causing the developer irreparable harm, and also harmful to consumers.
This whole mess was initiated by Epic, though, when it decided to break its contract with Apple. Every developer that makes a buck (or a whole lot of bucks, as is the case with Epic) from apps hosted on the App Store has to fork over a 30 percent cut to Apple. That includes the sale of the app itself, and in-game purchase, which for Fortnite entails exchanging real currency for V-bucks.
Epic apparently grew tired of sharing that much revenue with Apple and determined that it was being anticompetitive. So it updated Fortnite to bypass Apple's revenue share for in-game purchases.
…