troy dunn designs an urban garden planter formed with the ocean cleanup's recycled plastic
for environmental enthusiasts, boyan slat has become somewhat synonymous with the title 'teen prodigy.' back
for environmental enthusiasts, boyan slat has become somewhat synonymous with the title 'teen prodigy.' back in 2012, the dutch engineering student first floated his concept for the ocean cleanup array—a boyant trash trap that uses natural currents from the pacific ocean to clean the garbage within it. eight years later, the initiative is seeking products to manufacture using the plastic collected from the ocean. developed by troy dunn, the ocean cleanup urban garden planter is a project that took into consideration the guidelines slat gave in various podcasts.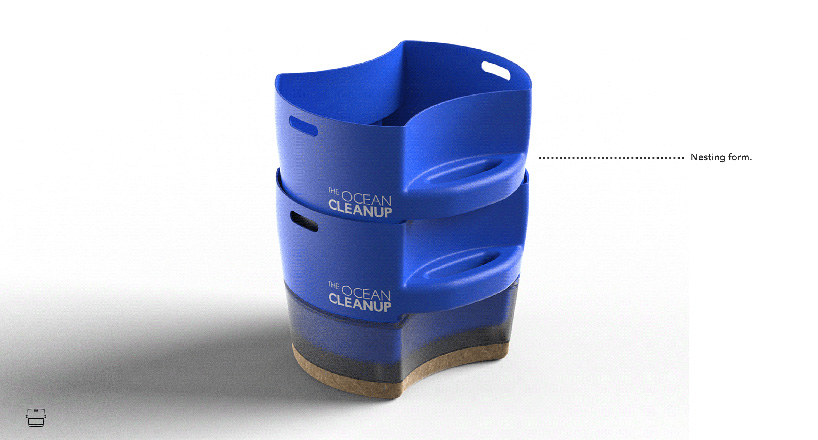 for boyan slat, a product made with the ocean cleanup collected plastic must be durable in construction, able to retain its value, something people want, should be kept for life, should be easy to use and should encourage social interaction. the ocean cleanup urban garden planter by troy dunn checks all this by creating a product that allows for urban farming, social interaction while being aesthetically pleasing and completely functional.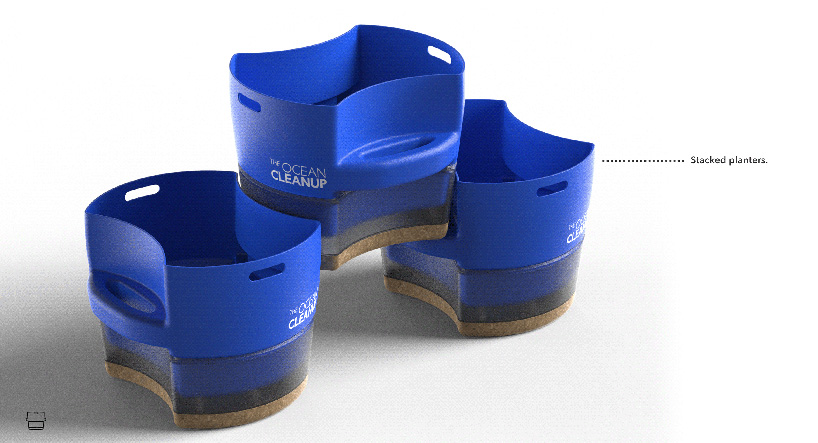 featuring three layers, the ocean cleanup urban garden planter is composed of a soil vessel formed with recycled ocean plastics, featuring perforations that allow water to drip down to the water reservoir. waste ABS plastic and AS (acrylonitrile-styrene) are processed to become an absorbent polymer for the planter's wicks, allowing the plant to water itself. the water reservoir is made of mixed transparent plastics, allowing users to see the water level and preventing over-watering. the base is made from a synthetic cork base formed by low density polyethylene collected from the ocean that prevents wear and tear on concrete.
overall, the ocean clean up planter is simple in construction, can be used repeatedly and provides food to local communities.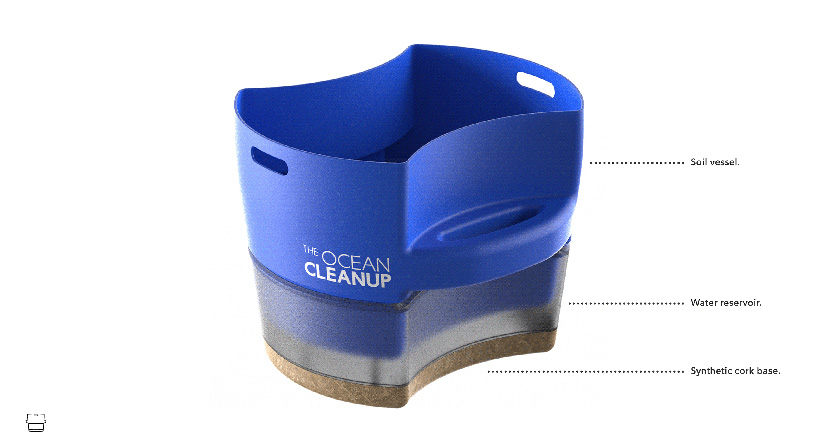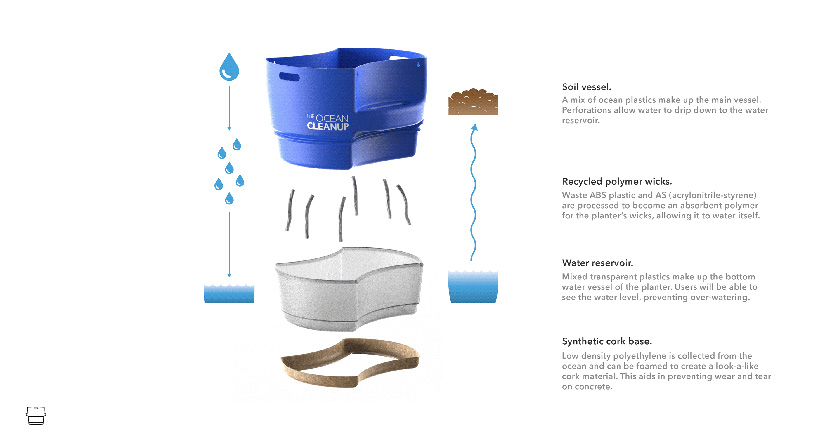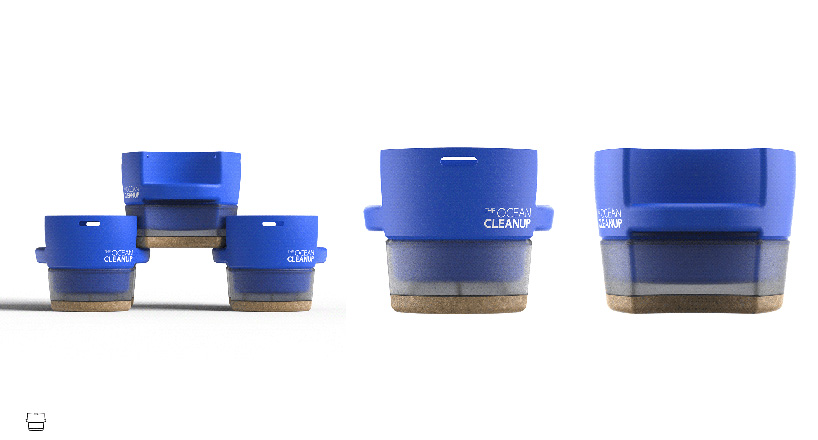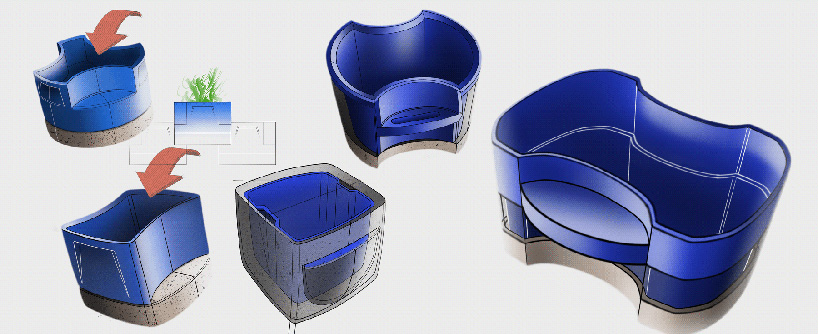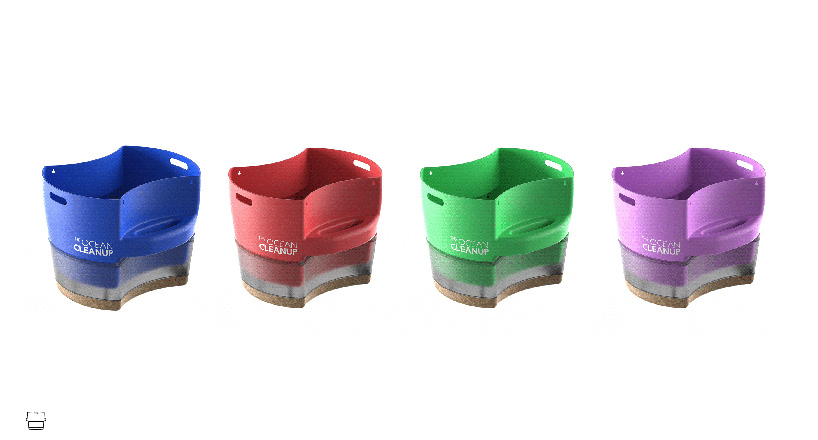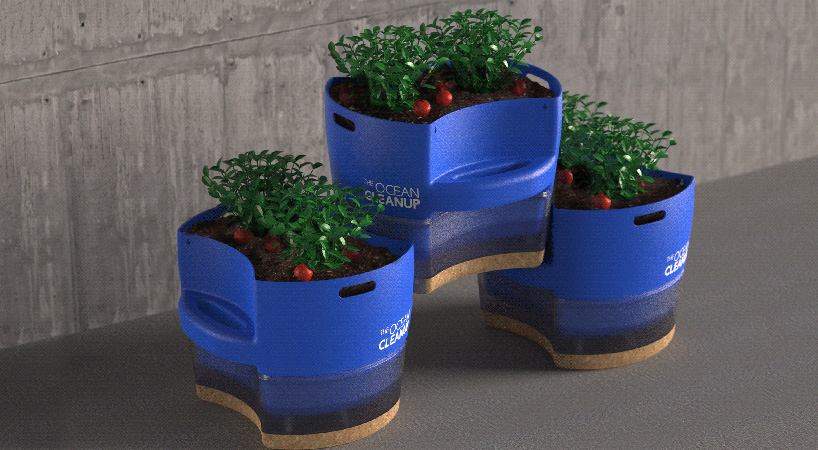 project info
name: the ocean cleanup urban garden planter
designer: troy dunn
juliana neira I designboom
sep 30, 2020